Amazing job everyone!
I would like to give out some rewards for the people who got over 40 points. Congratulations to UnbreakableHoe on plot 6, ms_pink_mermaid on plot 13, The_Bi_Agenda on plot 14, and SomeBody283 on plot 15.
Players who got 60 points or over are KingPeter10 on plot 2, Katnips_ on plot 4, Kat_ThatOnePogo on plot 11, Kenzgirl001 on plot 12, and Oban on plot 17.
Lots of amazing builds! But only 3 plots can be considered the Top 3.
Third Place goes to: W0lfZZZ on plot 1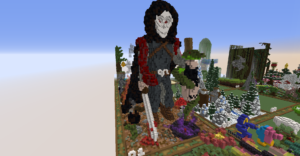 Second Place goes to: GrumpClump on plot 10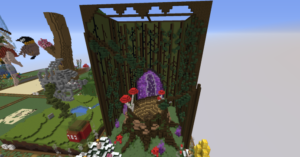 and last but not least, First Place goes to: LiamPlayer and NinaLikesTurtles on plot 5!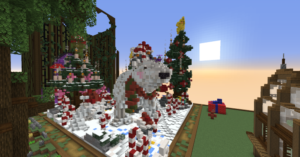 Prizes have been rewarded to the ones above. If you got 1st, 2nd, or 3rd place you have a trophy waiting for you at /warp prize
Thank you everyone who did participate. We hope to keep the Community build aspect on Contest in the future that way it can build up the anticipation while you wait!
You can download the contest/community build world by clicking here.
The Cave Contest is now open for plot claiming and the Community Build aspect is open! Contest will start Tomorrow (Friday 4th). Head to /Contest for more details.