Thank you to everyone who participated!
The builds were truly amazing, especially considering the very limited block palette. Before we get into the top three, here are some honourable mentions:
With 40+ points, we have:
ms_pink_mermaid and NinaLikesTurtles on Plot 1
Actionman11 on Plot 6
Yeofam on Plot 7 and
Vinnie3 on Plot 15.
With 60+ points, we have:
OnlyMrBlues and najbuilders on Plot 2
The_Bi_Agenda on Plot 5
W0lfZZZ on Plot 8 and
Protogen_Purple on Plot 13
And last but not least, the top three!
In Third Place is Tekkersmon on Plot 17 with their beautiful town.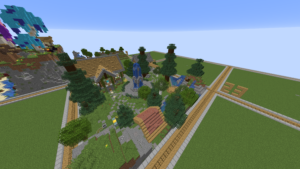 In Second Place is ll_aeternum_II on Plot 11 with their meteor barraged fantasy landscape.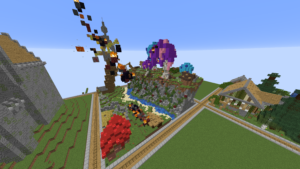 And last but not least, First Place goes to ReconXMaverick and Mckenzie1700 on Plot 10 for their stunning mushroom village.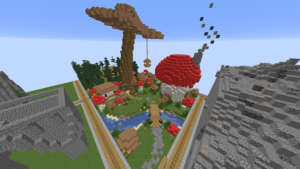 Rewards have been given to anybody who scored 40+ points. If you were in the top three, there is a prize waiting for you at /warp prize on Survival.