The judging is now complete on our dirt house contest, and I must say we were impressed by many of the builds, even if a lot of you strayed away from the 'House' part of the theme..

Before we get to the winners,
Some honourable mentions for those scoring above 40 points: (30 Token prize)
Sadvibxr, NinaLikesTurtles, Vinnienullz, ToastyWaffles_, Pyro_Bit, Krastic
The runners up, scoring above 60 points: (50 Token prize)
WoofieBoi, UnbreakableHoe, CraftyWolf09, Wattaraptor and liamplayer.
In Third Place, W0lfZZZ!
With a couple of dirt golems defending the dirt home nestled in the hill.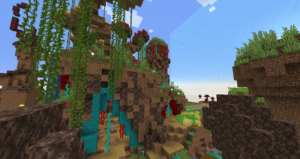 In Second Place, Vox_!
With a wonderful selection of towers atop a mycelium field.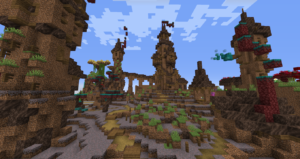 And taking the first place prize, proving he can in fact build…  CanHeBuiltIt!
With this wonderful dirt tower over a little village.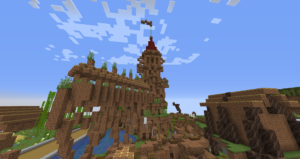 Congratulations to all those who have received prizes. Your tokens, and survival $$ have already been awarded.
1st/2nd/3rd place winners can find their trophy items in /warp prize on survival.
We hope to see you all involved in our next event: The September Community build, with the 'Outer Space' theme.
Sign up now using /report community build in game.