Thank you to everyone who participated! So many amazing cakes!
To start off we have FerettaClaymore on plot 10 who got 40+ points
Then who got 60+ in our point system is najbuilders on plot 3, Buubadoof on plot 4, Zanestillplayz on plot 8, The_Bi_agenda on plot 11, and liamplayer on plot 20.
Now to the top 3!
In Third place is TijmEnd on plot 19 with their parkour cake!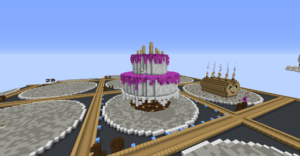 Second place is Amyice on plot 1 with Cake is bread cake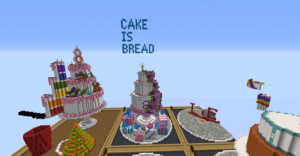 And first place goes to W0lfZZZ on plot 15 with their Clown Cake!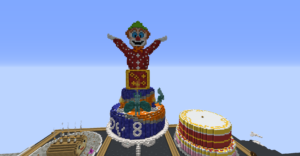 Rewards have already been given out. If you got top 3 then you have a prize waiting for you at /warp prize.
The download for the world will be edited here soon!