Sale!
Everything on our store is 70% off.
Ends 16th August, at 23:59. GMT
Click Here to visit our webstore.
---
Our Advertising Rule.
Having had issues surrounding advertising on the server once again, I think it's time I gave some clarity on the rules around advertising on ClownerCraft.
Firstly, I want to say that we are not in any way against our players playing on other servers, nor do we mind if you chose to start your own – what we're not happy about is if you try to use our network (including TS and the forums) to try and get players for your server.
ClownerCraft got most of it's player base from people finding the server through google or server lists. We don't believe it's fair for someone to make use of another server to try and gain players. Hence why we do not do this.* It follow then, that we don't want people to be using the server, that we've put an incredible amount of work into keeping alive for 4 years, just to get players. It's not only disrespectful to the people running the server – but often it will actually look bad on your server.
In regards to advertising – there are a list of things we do not allow:
Don't give out your server's IP, website, or anything else that could allow someone to join it on the network. This includes in chat, private messages, on signs, or in a book. This same rule applies to our Teamspeak server and the forums.
Don't ask people to add you on out of game software (such as skype or discord) just to give them access to your server. Theres nothing wrong with keeping in contact outside of the game – but don't do it solely to get players to your server.
Try to avoid discussing other servers on our network. I mention this, mainly, to avoid someone asking you for the details and then forcing you to advertise that server.
Hope that clears a few things up,
~Clowner
TL:DR If you're trying to get a player, who's playing on our network, to join your (or any other) server in any way – don't.
*Just a quick footnote, it's likely some players choose to go round other servers advertising ClownerCraft – this is not something we encourage, and if you are doing this – please stop. It can create a negative reputation, and that's something we don't want here.
---
Minecraft 1.12!
Totally didn't forget to post this when we made the update…
The ClownerCraft network has now updated to the latest minecraft 1.12.
You can now use concrete, glazed terracotta, and whatever else it is they added this time.
Enjoy!
~Clowner
---
Changes to Supporter, VIP and VIP+
In our rebranding to remove the LogistiCraft name (Yeah, we're doing that now…) we will be making a few changes to our paid ranks.
First of all, the LogistiCraft Ranks are no longer available from our webstore.
Following that, we will be making the ClownerCraft VIP ranks cover the whole network. This may still take a few weeks to get setup.
Not all perks will be given on every server.
If you already have Supporter, VIP or VIP+ it will automatically activate on the rest of the network once we've made this change.
Those who did buy Supporter or VIP for LogistiCraft, you will all be given VIP+ membership to the whole network (if you didn't own it already).
Thanks for all the support recently, and your patience with us while we fixed everything 1.12 broke.
If you have any comments, ideas or suggestions for the server, please go on over to our forums and share them.
~The ClownerCraft Team
---
Snipertown map building contest results!
Here are the results for the snipertown map building contest, there were some really interesting builds so well done!
At first place we have SephirothWS with an awesome nether themed map 😀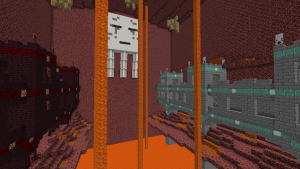 Second is SnoppyDoo, well done!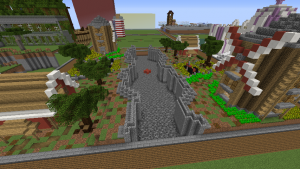 At third place we have Locdogg5000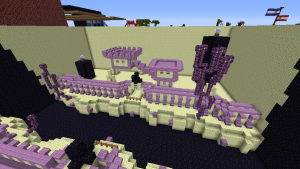 The prizes will added to your accounts shortly 🙂
---
Upside down contest winners!
Hey guys, its time for some contest results!
In the first place we have Coalkza with a really cool upside down lake, well done! 😀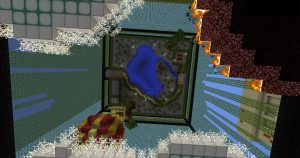 In second place we have Eegers, with a neat upside down contest 🙂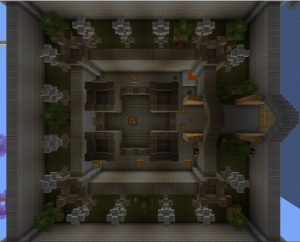 And in third place we have L1l4ndT4sty with her upside down sandcastle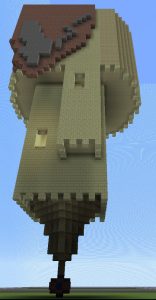 All prices have been added to your accounts 🙂
---
Economy contest results!
Hey guys its result time!
First of all Id like to say that it was great to see how well the slimefun plugin was liked and used 😀
And now… the winners:
First Place:
Citostick with $305954
Second Place:
C00kieMon5t3r with $154188
Third Place:
TheGarlicBread with $130529
Now of course there was a mysterious reward involved. This mysterious reward is that everyone that has any balance gets to keep half of that!
This means that half of your contest balance has been added to your survival balance 😀 (and this includes the winners )
All rewards (including tokens) have been added to your accounts already/
---
For the people who scored over 40 but under 60 will receive 50 tokens each
mamsgame
ShiningSunlight
SapphireBreeze
ms_pink_mermaid
UghBionic
The people who scored over 60 tokens will receiver 75 tokens each
CireKiddo
SourWolfy
The First Place Winner is Tarajist!
With first place, their plot will be added as the new /warp pvp!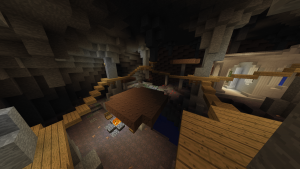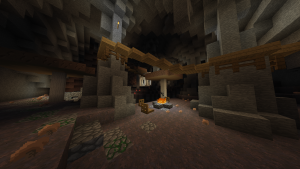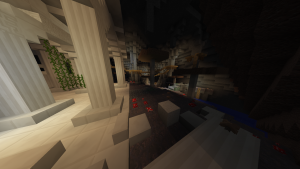 The Second Place Winner is MathToKool!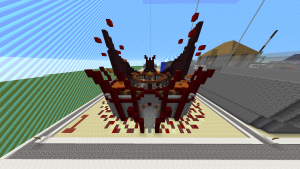 The Third Place Winner is Shaduma!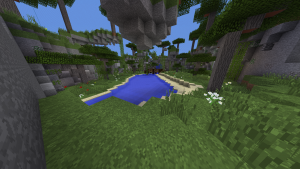 ---
Server is back up!
Hey guys!
Good news, we managed to get everything up and running already.
Everything should be fixed and working fine 😀
– Clownercraft staff team
---